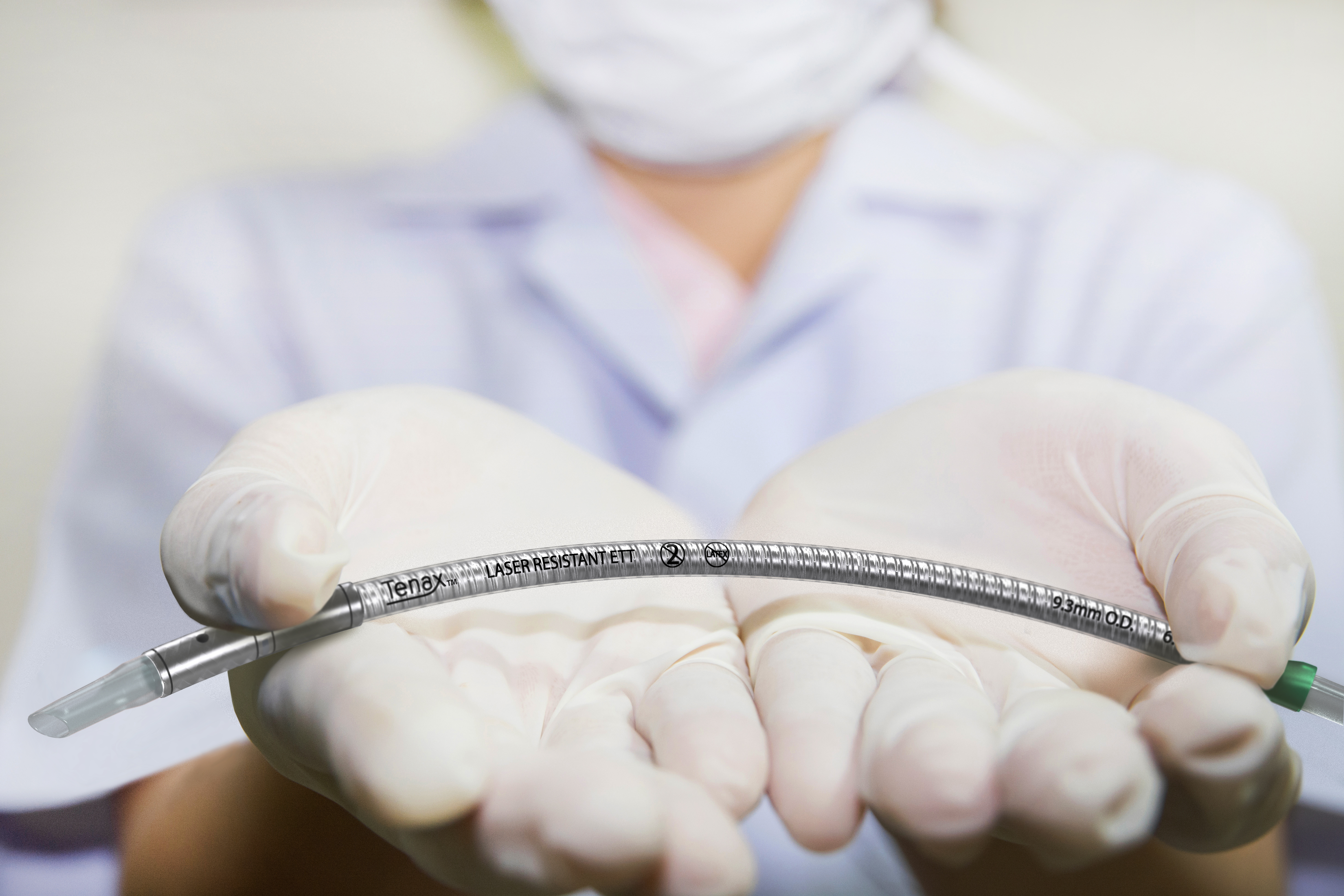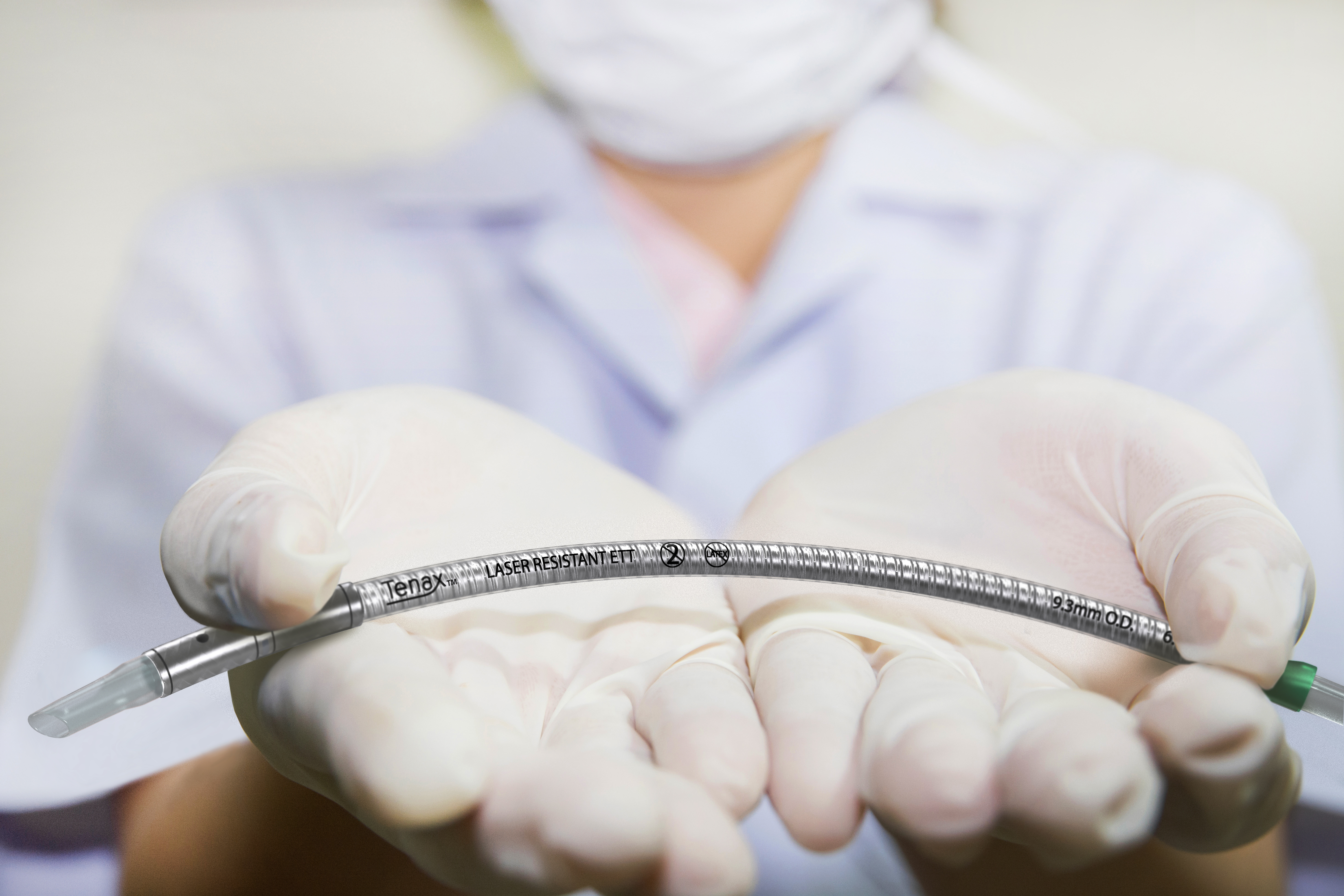 TenaxTM endotracheal tube
Laser Resistant.
Smooth. Flexible.
SPECIFICATIONS
Minimize Damage
to Vocal Cords
TenaxTM is latex free with an aluminum wrapped, reinforced spiral shaft that runs the length of the tube. Tenax is laser resistant, with DualCuffsTM for maximum protection against airway fires. Encased in a smooth sheath of silicone, TenaxTM can minimize damage to vocal cords and related anatomy.
TENAX PRODUCT DETAILS
The smooth outer sheath and laser resistant design of Tenax® defines a new standard for ETT. Available in 6 sizes, all Tenax® styles are with stylet.
Preformed Tube
Curved tube conforms to shape of airway; adds flexibility.
Smooth Outer Sheath
Encased in a smooth sheath of silicone, minimizing damage to vocal cords and related anatomy.
Preloaded with Blue Dye
If cuffs are violated, the blue dye alerts the surgeon.
Cuffs Tight to Shaft
The slimmer profile of the TenaxTM cuffs sets a new standard.
Two Cuffs
TenaxTM DualCuffTM offers an extra layer of protection.
Stylet Included
A stylet is included with every Tenax®.

TENAXTM SPECIFICATIONS
All tubes are 34 cm in length. "S" indicates Tenax tubes with stylet.

Bryan Medical is now mobile!
Visit bryanmedical.app from your smartphone or tablet.
No need to download from an App Store-just use any web browser (like Safari or Chrome) to access bryanmedical.app.

Instructions for adding the app icon to your phone or tablet are listed on the FAQ page.